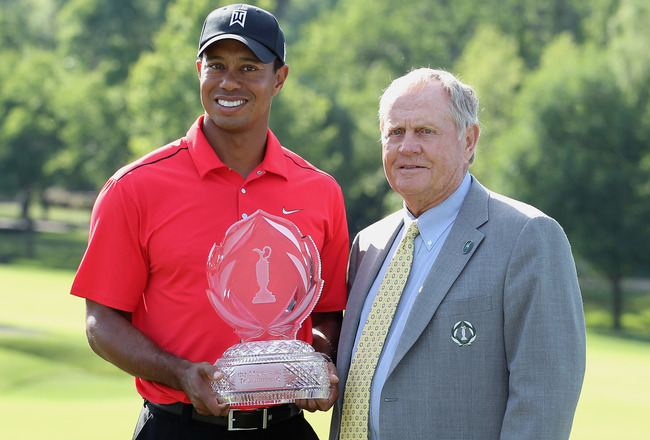 Tiger Woods has finally got back to the winning habits that we are all used to.  His recent win tied him with Jack Nicklaus for second on the all times win list.  Now he only trails Sam Snead he will beat him with 9 more wins.
Most PGA GOLF WINS
1. Sam Snead 82
T-2. Tiger Woods 73
T-2. Jack Nicklaus 73
The US Open is coming up in about two weeks.
I have to say I was very down on T.Woods after how sorry he was looking on the course earlier this year.  Watching him rebound to win this tournament means that he could be on the right track.  He's got to do it against the best of the best to win over naysayers.
There is something that truck drivers can learn from El Tigre.  Yes there is something a truck driver can learn from Eldrick Tont "Tiger" Woods.
1.  Put Family First.  Tiger reminded us all about that didn't he?  The news ran wild with the story, rappers made songs and he just plain got clowned for his affair and his getting caught in dramatic fashion.  The divorce immediately folllowed and his wife ended up remarrying a Billionaire.  Talk about a bad year, Yikes.
2.  If you haven't sewed your oats and you need to don't get married.  Truck drivers are terrible at managing relationships at times.  Its crazy the situations they put themselves in. The only thing I can say is if you want to behave and be a single man do that.  But don't do that and be married it will cost you everything you have, believe it.
3.  Take your professon seriously at all times.  They say you don't miss something until its gone.  Its the same with your game if you are a golfer or your driving record if you are a trucker.  Don't play with the one thing that is providing for your lifestyle and substance.  Always take it very seriously.
Just a few tips I though truckers could learn from Tiger Woods what others would you add?